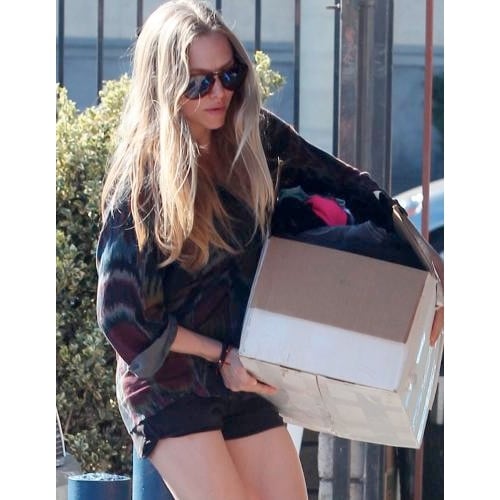 A series of progressively smaller boxes, a la Russian nesting dolls
Justin Bieber's head, like in Se7en
Legs that don't look like sticks
Acting talent
Her secret Oscar for her work in Jennifer's Body
Thousands of tiny pairs of shorts, just like the ones she's wearing
Apartment stuff, because she's too self-reliant to hire movers
The rest of the anorexic cast of Mean Girls
John Travolta's "Secret"
Isn't there a starlet union rule that says these girls don't have to carry anything larger than a Birkin bag or a chihuahua? Their tiny, vegan arms can't support the weight. The Olsen twins were triplets until Mandy Olsen decided that she was capable of carrying her box of hiking shoes from the store to the trunk of her car. Poor Mandy.