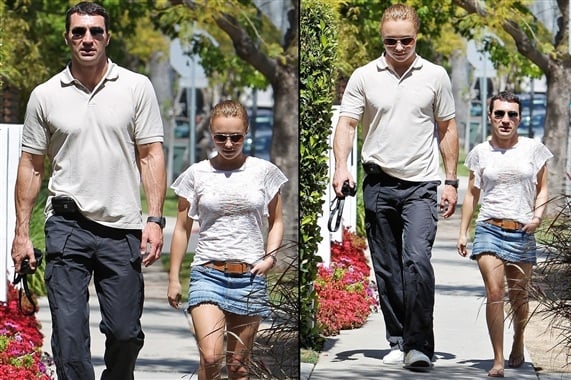 ---
Look very closely at the two pictures above of "Heroes" star Hayden Panettiere out for a walk with her boyfriend heavyweight boxing champion Wladimir Klitschko. We have subtlety modified the second photo. Can you spot what is different in the 2nd pic?
Having trouble? We don't blame you this one is a doozy. Here is a hint open your Qur'an to page 763 and look at line 12 the 5th word from the left.
Still need help? OK here is another hint. It is the one celebrity body part we'd most like to cut off with a saif.
If you are sharped eyed enough to spot the difference post your answer in the comments section below. Allahu Akbar!