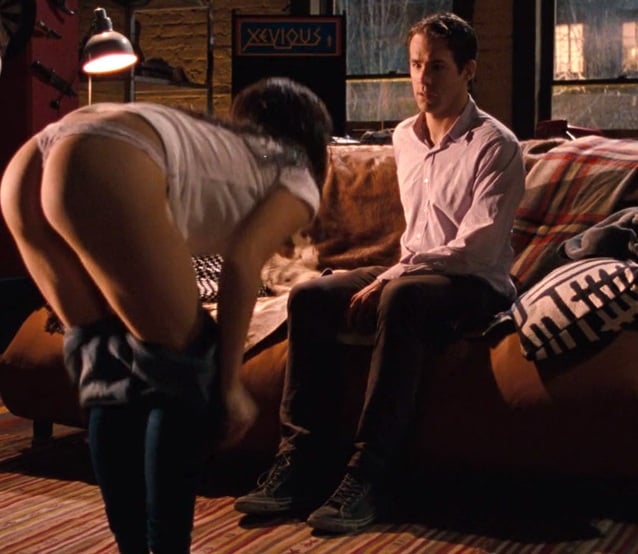 ---
Actress Olivia Wilde shows off her breasts and surprisingly tight ass in a thong in the video above from the (probably horrible) movie "The Change Up".
Before you conspiracy theorist crazies start claiming that there is a body double or some sort of CGI Jew wizardry going on, look at the tattoo on Olivia Wilde's top right ass cheek. It is the same trashy tat from this photo of Olivia we posted back in September.
So enjoy the heathen sluttery of Olivia Wilde in a thong, assured in the knowledge that the diseased ass and tits displayed are 100% authentic Olivia Wilde.