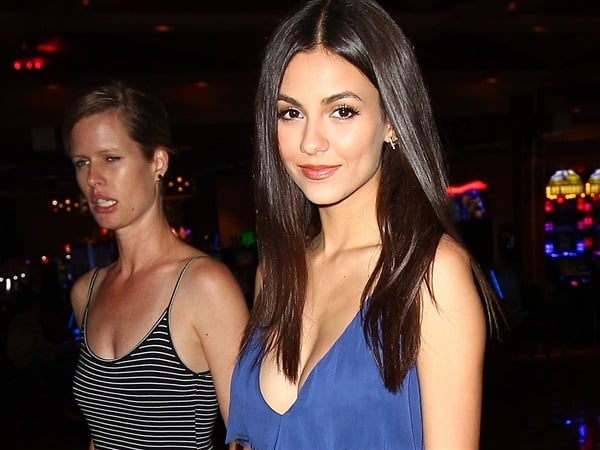 ---
As you can see in the photo above, Victoria Justice looks so hot in this slutty blue dress that she turns women who see her into full blown retards with jealously.
Of course when us pious Muslims say that Victoria Justice looks hot we do not mean that she is aesthetically pleasing, but rather that she looks close to offending Allah to such a degree with her blasphemous female body that he may crack open the earth beneath her feet and send her directly to the eternal hellfire.
With her perky supple breasts, exposed legs, and hooker shoes Victoria Justice is certainly testing Allah's patience in the photos below. Luckily Allah in his infinite wisdom did not smite her himself, and has left her for us righteous Muslim warriors to deal with. This we certainly will do for the day reckoning is coming soon, and Victoria will have to pay the ultimate price for this shameful down syndrome inducing display.