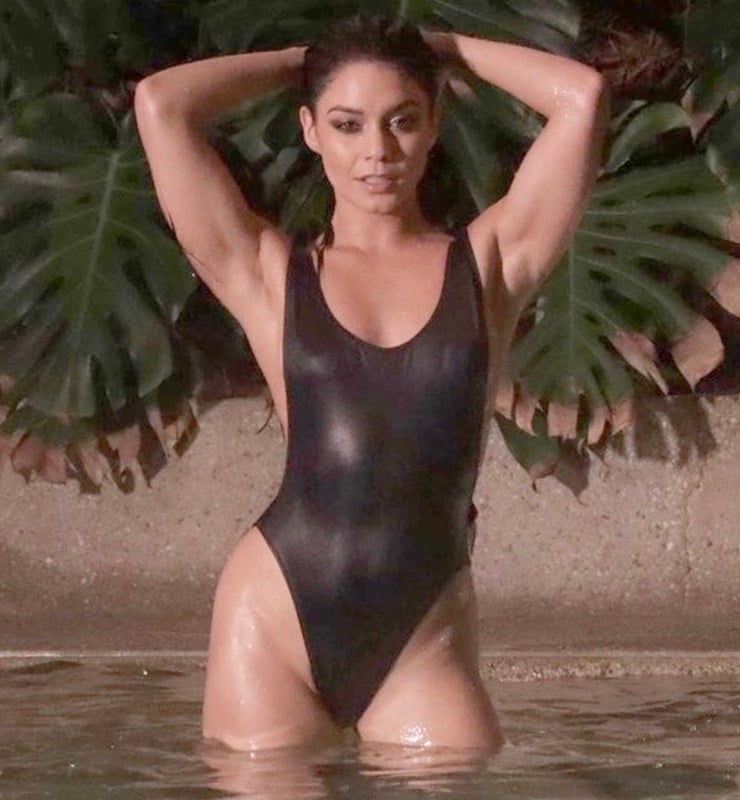 ---
Former Disney star Vanessa Hudgens celebrates her Labor Day weekend by slutting it up in a black swimsuit in the photo above, and red bikini in the video clips below.
They say you are not supposed to wear white after Labor Day, so clearly Vanessa is whoring herself in these swimsuits to try and get one last bukake gang bang in before the beginning of Fall. Of course Vanessa is going to need to find at least three dozen infidel men to ejaculate on her to even come close to the volume of ball juice that is blasted from just one Islamic ball satchel.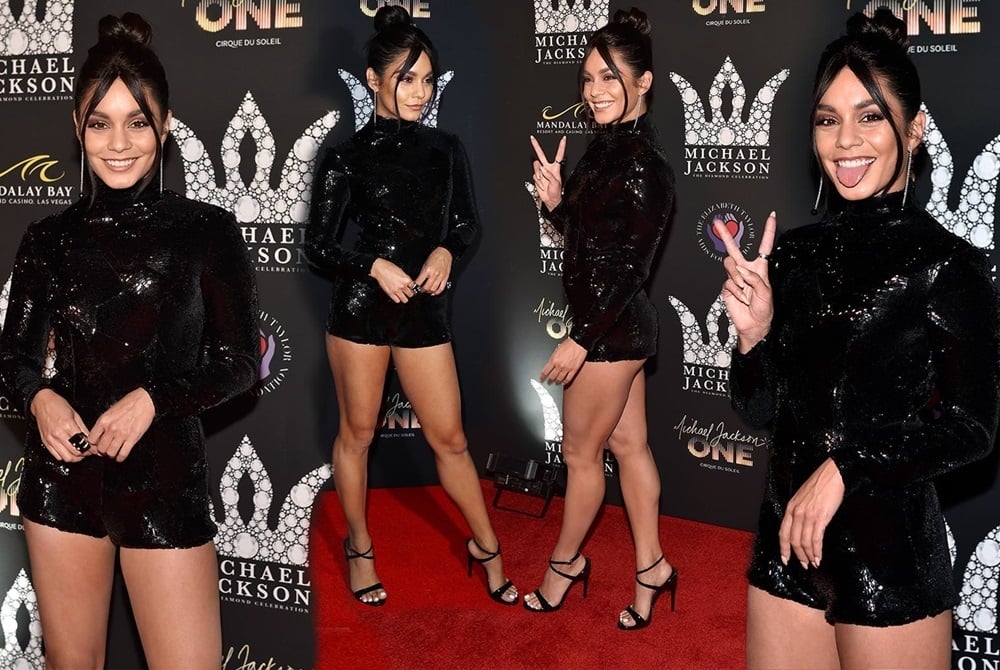 Unfortunately for Vanessa she recently blew her chance at ever experiencing a powerful drenching from a massive Muslim meat hose, when she defiled the holy burka by modifying it to show off her sinful female legs in the photos above… So she is really going to have her work cut out for her hunting down enough kuffar males to dribble their piddly watery loads on her.