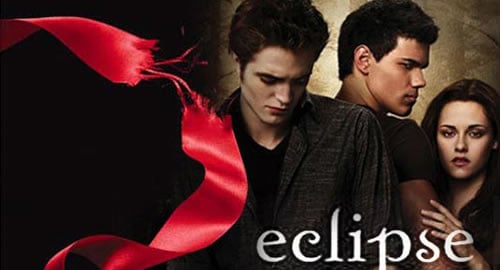 ---
Post-production work on The Twilight Saga: Eclipse, the third installment of the Twilight franchise, has been canceled, Summit Entertainment has announced. Although principal photography was completed earlier this year, Summit's founder Patrick Wachsberger said it isn't worth everyone's time and effort to finish another Twilight film.
"Look, the cast, the crew, the producers; we're all stinking rich, so why keep going?" said Wachsberger. "Is it really worth a few billion more to produce another piece of vampire drivel? I think not."
When asked if he was worried about a backlash from fans, Robert Pattinson, the film's star, did not mince words.
"I could buy and sell every Playboy Playmate from the past 20 years," said Pattinson. "What the hell do we care about a bunch of Twihards who are still in training bras?"