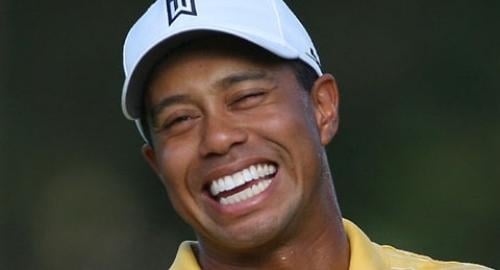 ---
Us Magazine is reporting that the number of women who claim to have been birdied by Woods is now at 9.
In addition to the already much-discussed club manager Rachel Uchitel and Tool Academy alum Jaimee Grubbs, the following women have come forward claiming Tiger dropped a ball in their hole, Kalika Moquin, Jamie Jungers, 31-year-old "Manhattan clubber" Cori Rist, an anonymous Orlando woman (we'll assume her name is Fellatio Queef), and of course porn star Holly Sampson.
But perhaps the most interesting new whore is one Mindy Lawton. I know you are thinking with a name like Mindy she is probably some sort of sophisticated businesswoman slash brain surgeon, but surprisingly she is just a waitress in Orlando.
Since Tiger took his 9-iron out her mouth Mindy has been free to flap her man-pleaser and she is relishing in the opportunity. Apparently unaware of how affairs work a hurt Mindy complains, "all he wanted me for was sex". She went on to describe all the kinky stuff her and Tiger did together including having sex in a church parking lot and at Tiger's home while his then-pregnant wife was out of town. She also went on to state that Tiger likes to play in the rough saying, "he wanted to spank me and loved pulling my hair as we had sex."
In related news, VH1 announced that they have found the cast for the new seasons of "For The Love Of Ray J" and "Charm School".