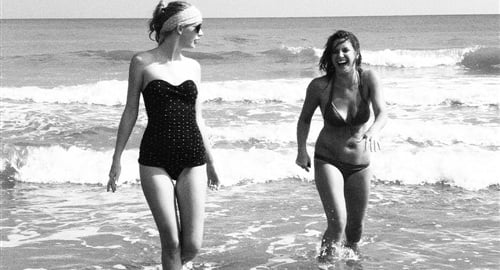 ---
Taylor Swift once again showed why she is one of the most classless and immoral women in all of Hollywood, by going to the beach in the ridiculously revealing swimsuit above.
I don't fault the cameraman for taking this picture in black and white as Taylor Swift is showing so much skin that a color picture would be far too graphic. How could Taylor Swift think it was OK to wear a swimsuit that completely exposes her shoulders and is so far above the knee that it might as well be stuck up her snizz?
Taylor Swift has once again proven that she lacks the ability to conduct herself properly in society. Her over the top slutty behavior is a danger to her dozens of mentally challenged fans and the welfare of the general public. When will the corrupt American authorities do something to stop this slutty menace?