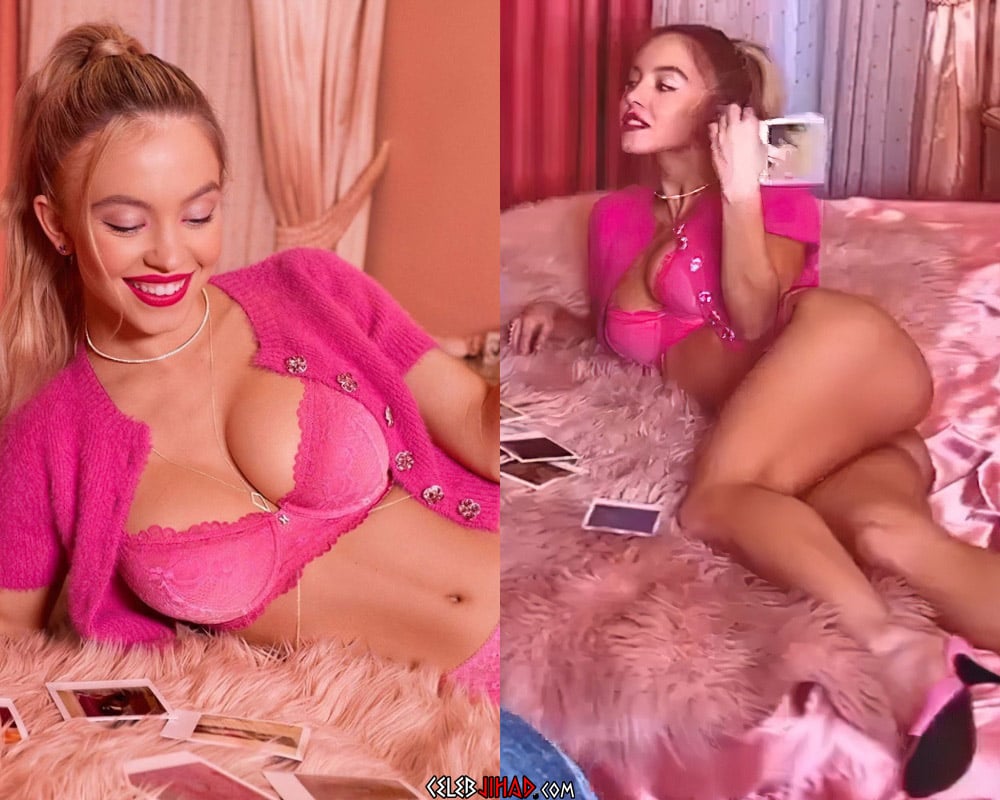 ---
Actress Sydney Sweeney once again models her lingerie in the photo gallery below.
What Sydney Sweeney fails to realize is that she doesn't have to dress up like a saucy little strumpet like this to get the juices of us red-blooded Muslim men flowing… For just the sight of her bouncing her bulbous breasts in the video below has our massive manhoods rigid with righteous indignation while frothing at the tip at the thought of lapidating this degenerate Jezebel.
Thankfully Sydney should not be hard to catch… For as you can see from the part of the video above in which she is running on the beach in a thong, she is extremely slow and would not be able to escape from even the most decrepit and inept of tracking camels.