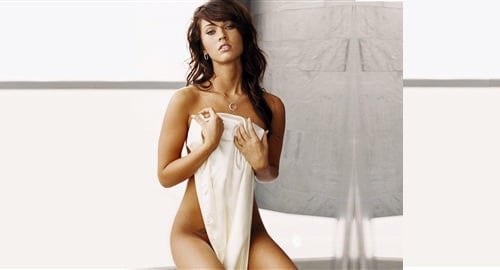 ---
Declassified files released today by The Pentagon cite Megan Fox's June 2010 wedding as the primary factor behind a 40% drop in suicide bombings in the latter half of the year.
Two time recipient of the coveted "Choice Female Hottie" Teen Choice Award, FHM's "Sexiest Woman in The World" and, "Most Requested Virgin" in the prayers of horny would-be Jihadists, Fox's confirmed deflowering (automatically ruling her out as one of the 72 virgins Jihadists will receive in paradise) has led to rapid disillusionment in the key 16-25 year old suicide bomber demographic.
The phenomenon is not unprecedented: a 15% drop was reported following self-professed virgin Adriana Lima's 2009 wedding to Marco Jaric and similar scenes were reported to coincide with the growing post-breakdown realization that Britney Spears (one time America's Sweetheart Hottest Virgin) had been banged more times than a car door.
Rumors that Miley Cyrus will be the new face of Houri marketing are as yet unconfirmed.
In any case, the role of "Most Requested Virgin" is widely considered to be something of a poisoned chalice. Though it does mean increased foreign DVD sales (vital in offsetting a dwindling US audience) it also means that any public statements are subject to scrutiny by a team of Muslim scholars and clerics, hoping to find something which can justify a Fatwa. For in the event of the hottie's death, the dreaded deflowering scenario is ruled out.