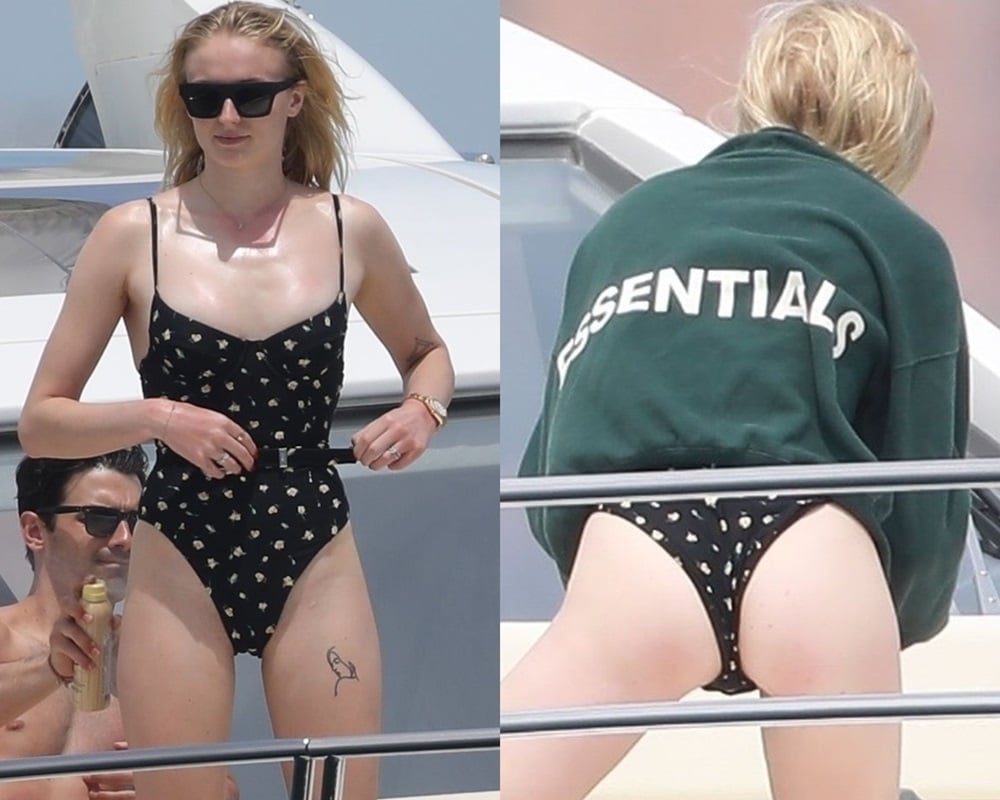 ---
Sophie Turner flaunts her thigh gap and pasty English ass while on a yacht in the candid swimsuit photos below.
As you can see from these photos, Sophie Turner has about as much humility as she does skin pigment. Let us pray that Allah's righteous sun rays roasted her pale posterior for her brazenly displaying her blasphemous bare flesh like this.
Speaking of which, Sophie's "fiance" Joe Jonas appears to be coating her ass meat with some sort of spray in the first few pics. No doubt it is a concoction of masculine musk from his numerous "on the DL" male lovers, so that he will be able to maintain an erection long enough to penetrate Sophie and keep his heterosexual charade going for a little longer.