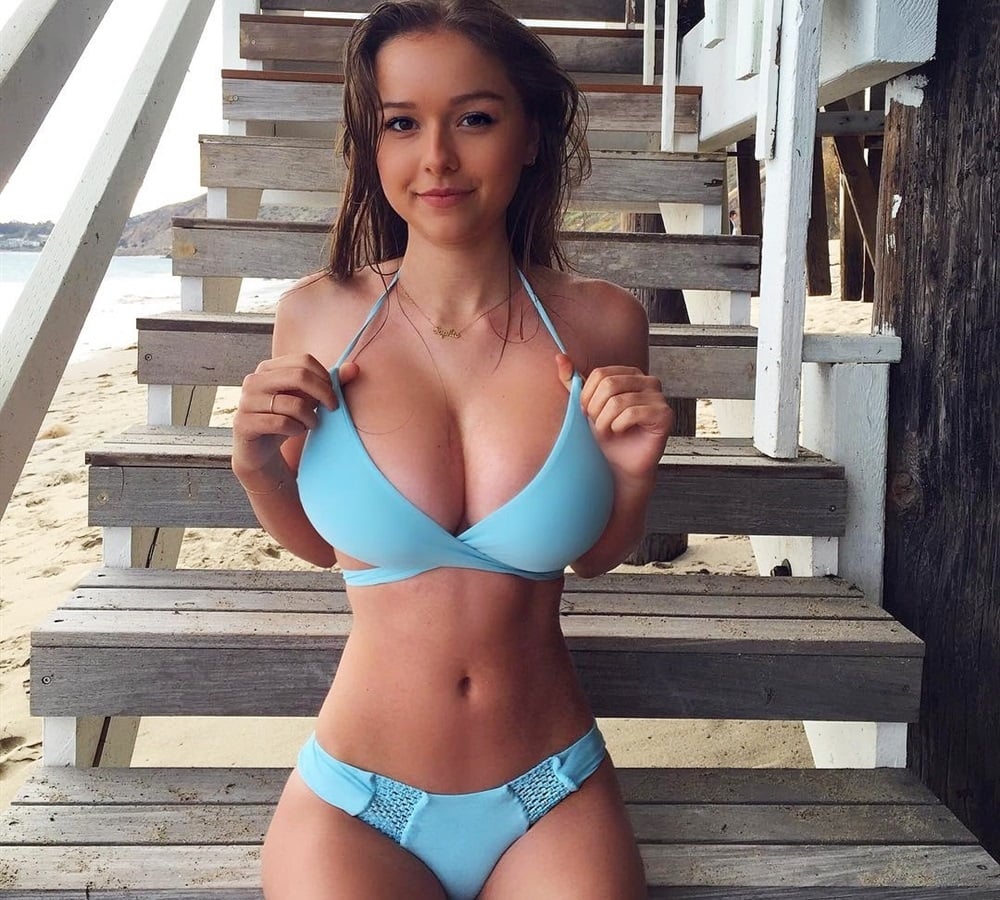 ---
19-year-old model Sophie Mudd shows off her remarkable bulbous titties to taut waist ratio in the collection of her hottest photos below.
As a virile Muslim cocksman there is no shortage of women who eagerly desire to join my harem, so I must be extremely selective when it comes to deciding which ones are worthy of receiving my potent ball juice in their orifices. After thoroughly and repeatedly reviewing these Sophie Mudd bikini pics I have come to the conclusion that she may just have what it takes to be a receptacle for my seed.
Of course if I were to honor Sophie with a formal offer to be my concubine she would no doubt jump at the opportunity, for she knows that only a Muslim's enormous tunic snake can properly slither up and down her bountiful breast valley until it covers her in ropes of man venom. Besides what woman could resist the prospect of having her boobs roughly motorboated while the coarse bristles of an impressive beard chafes her nipples?