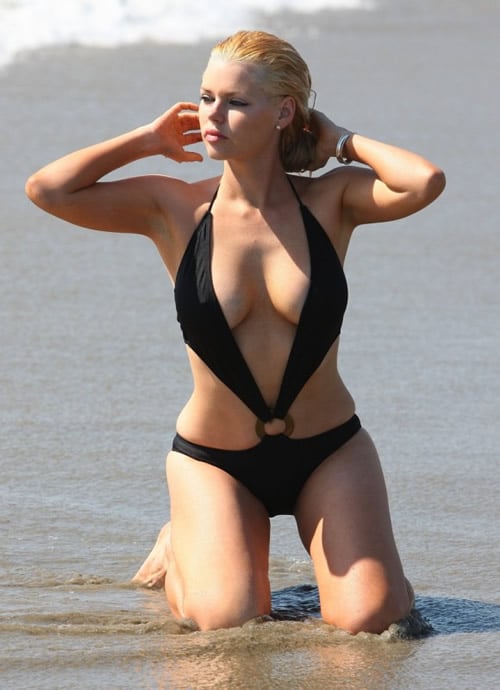 ---
Yesterday Sophie Monk was at the beach filming a docudrama about the life and times of Mother Teresa. She was just about to shoot the scene where Mother Teresa has an epiphany and realizes that God wants her to move to Calcutta and work among the slum dwellers, when lo and behold her right nipple fell out.
Obviously everyone on the set was rather taken aback by the accidentally nudity, so much so that the director decided to scrap the project altogether and have the film destroyed.
Luckily someone kept these still photos of the event so that you could enjoy looking at Sophie Monk's nipple. Knock yourself out.