---
"Divergent" and "The Fault in Our Stars" star Shailene Woodley once again shamelessly shows off her nude body in the video clip above from her new movie "Adrift".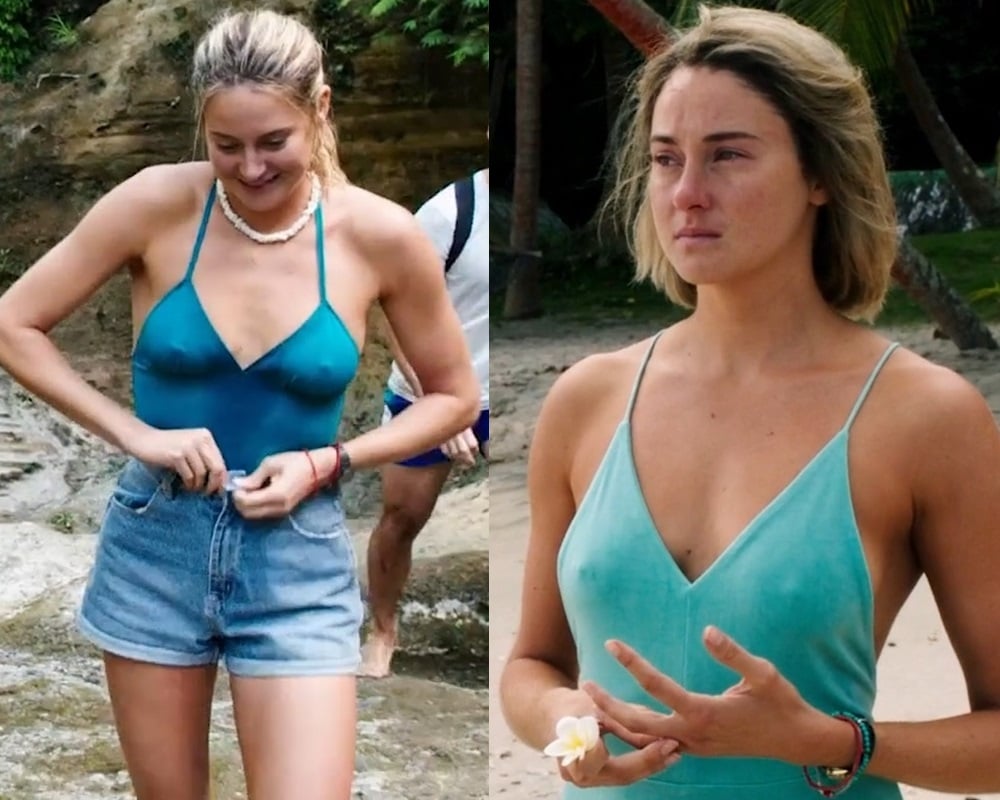 As you can see this "Adrift" movie appears to be about some whore who gets turned on by being lost out at sea and then deserted on an island, as her nipples are in a constant state of sinful arousal.
Of course if Shailene likes flirting with death so much she should try parading her erect tit toppers around in a civilized Islamic country. For you better believe that in a matter of minutes she will be washed adrift to spend eternity burning in the hellfire under a mighty wave of stones… As us pious Muslims are much more ruthless and unforgiving than any ocean.