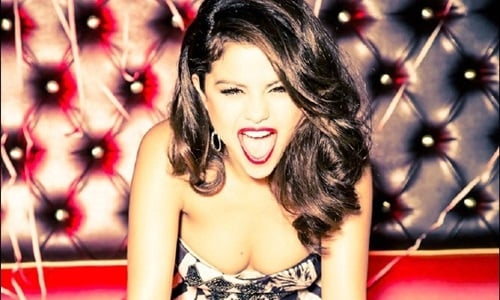 ---
Selena Gomez shows her slutty side (as opposed to her whorish side) in these outtake photos from Glamour magazine.
As you can see in the photos below, these Selena Gomez pictures are chock-full of sexual innuendos. With Selena sucking on her finger, wrapping her bright red lips around a phallic object, and bending over to show her cleavage with white cream covering her face and tits.
If these are the outtakes I shudder to think of how unsubtle the pictures that actually made the magazine are. The cover will probably feature Selena suggestively winking with a banana sticking out of her ass.