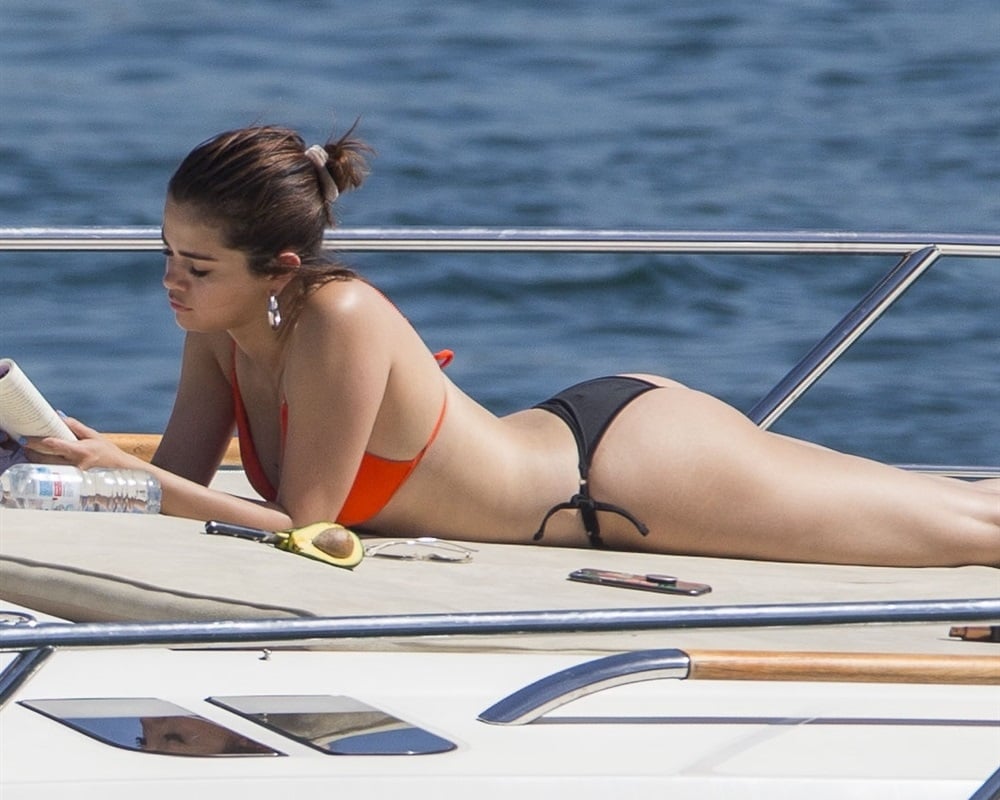 ---
With her fat gut, dumpy ass, cellulite riddled thighs, and repulsive back acne, Selena Gomez looks like a disgusting mess in the candid bikini photos below.
Of course it was always just a matter of time before Selena Gomez completely fell apart like this. For despite her best efforts to try and rejuvenate her appearance with numerous organ transplants on the Tel Aviv black market, Selena is a 25-year-old latina woman which means she is like 190 in normal human years.
Yes it won't be long now until the spandex pants and sports bras can no longer contain her rapidly expanding mass, for like all Mexican women Selena Gomez is fast turning into the stubby bloated blob that characterizes her race. The Great Orange Sultan Trump would be wise to not build his border wall too high, for at the rate Selena's midsection is expanding it is going to take quite a bit of firepower to launch her enormous flabby ass over it.