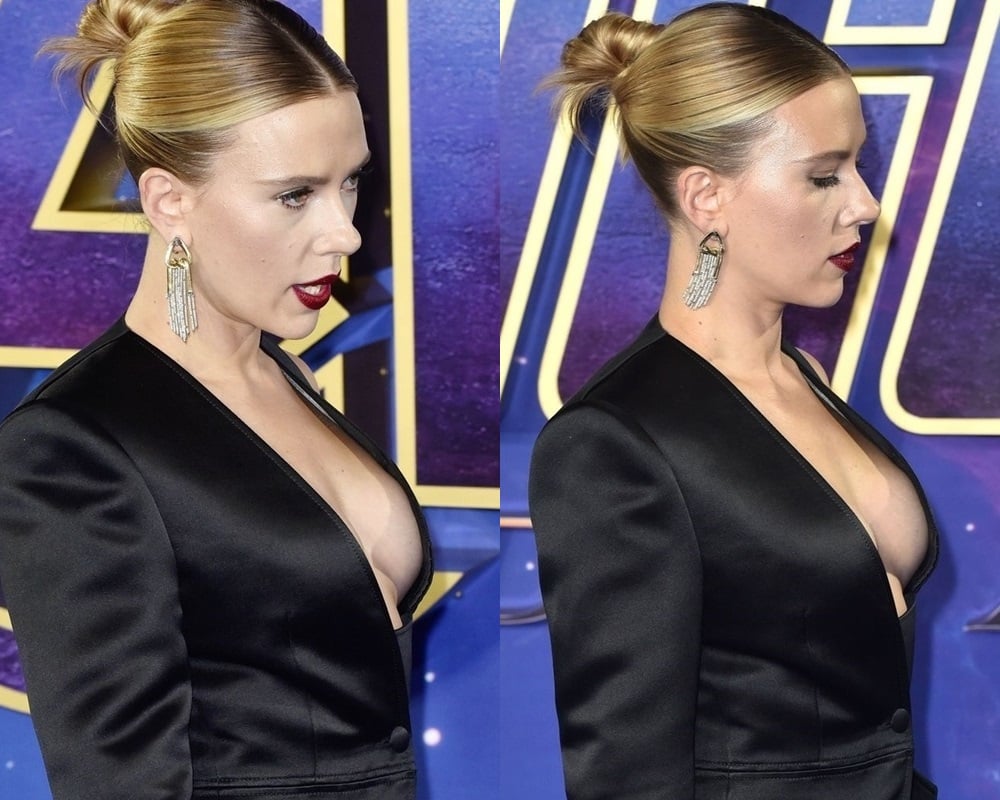 ---
Scarlett Johansson pops out her side boob at the UK premiere of "Avengers: Endgame" in the photos below.
Of course it comes as no surprise to see Scarlett Johansson using her tits to promote this new Avengers film, for she is a brazen whore that will gladly do whatever her Zionist Hollywood masters tell her to do.
However, what is surprising is seeing Scarlett bouncing her breasts while eating spicy chicken wings on the Web series "Hot Ones" in the video clip above. For how shitty must "Avengers: Endgame" be for Scarlett to resort to going on some crappy YouTube channel and flopping her milk sacks around?
Of course if Scarlett really wanted to assure box office success for her film she'd come do an exclusive interview with the virile Muslims from this wildly popular holy Islamic website… But we all know how that would turn out.