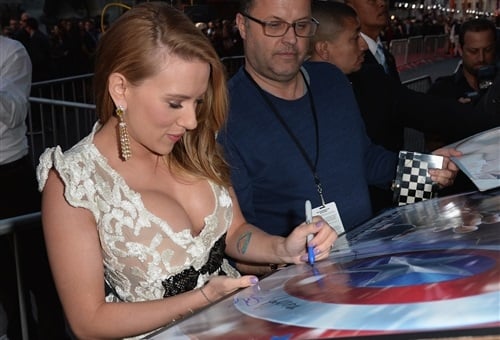 ---
Scarlett Johansson shows off her swollen pregnant cleavage in a low cut lace top at the premiere of "Captain America: The Winter Soldier" in the photos below.
This Scarlett Johansson massive cleavage display is perfect for the premiere of "Captain America 2", as nothing exemplifies degenerate American culture better than an unwed pregnant slut flaunting her sex organs for money.
Yes the only way these Scarlett Johansson cleavage pics could be more American is if the premiere was held in a Walmart, her black baby daddy was captured in the background running the other direction, and instead of signing movie posters Scarlett was signing up for welfare.