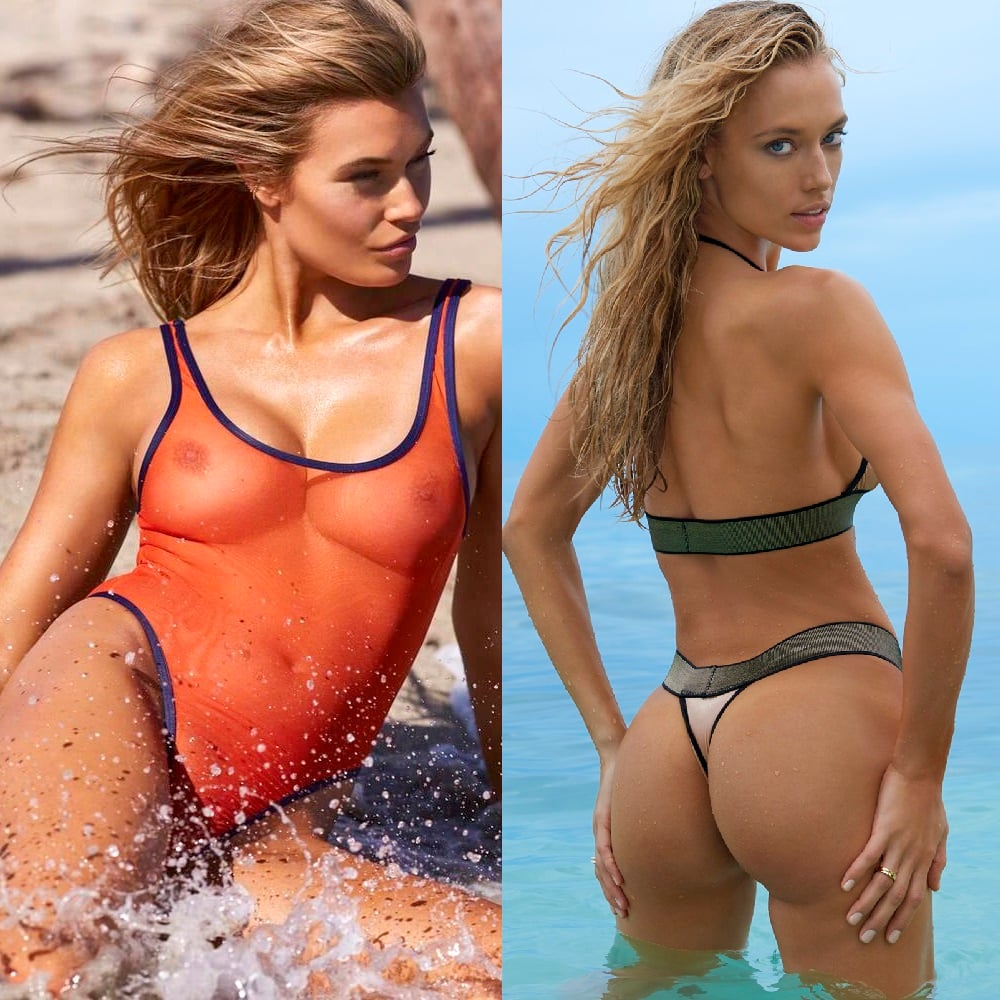 ---
Despite the Sports Illustrated swimsuit issue quickly turning into a social justice warrior's wet dream featuring blubbery "positive body image" models, and ashy nappy headed she-boons. There are still a couple of halal models left, and Samantha Hoopes and Hannah Ferguson are certainly two of them.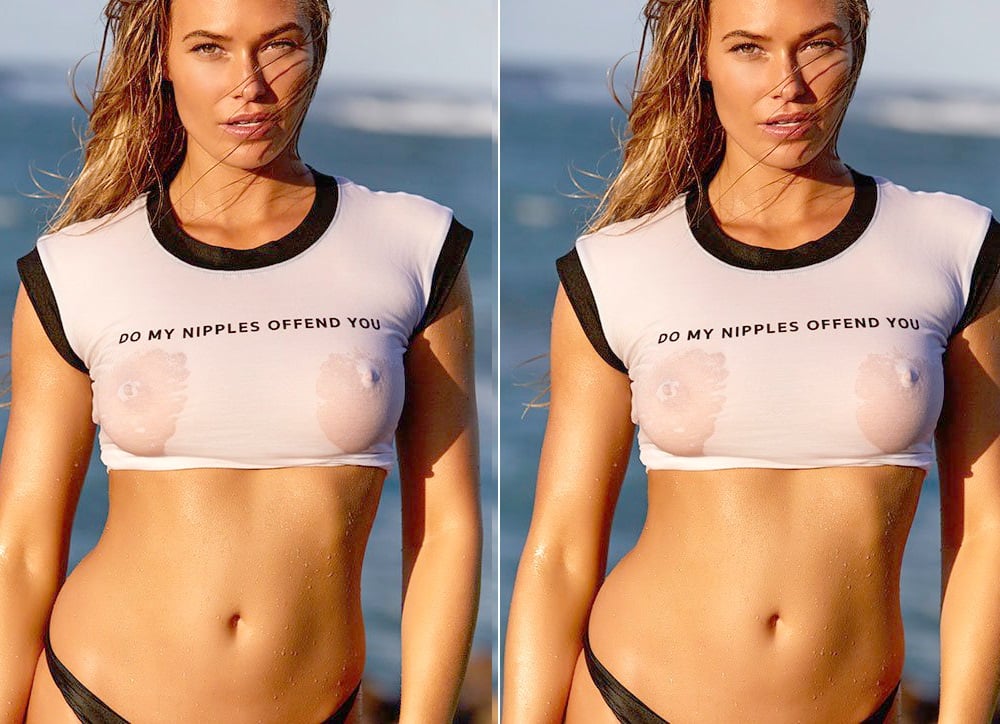 First up we take a look at Samantha Hoopes showing her rock hard nipples in a see through wet t-shirt in the video below.
Samantha definitely wins points for at least asking if her sinful tit toppers were offending us pious Muslims. Of course the answer is yes, but that can be easily rectified with a few quick swipes from our sharpened scimitars.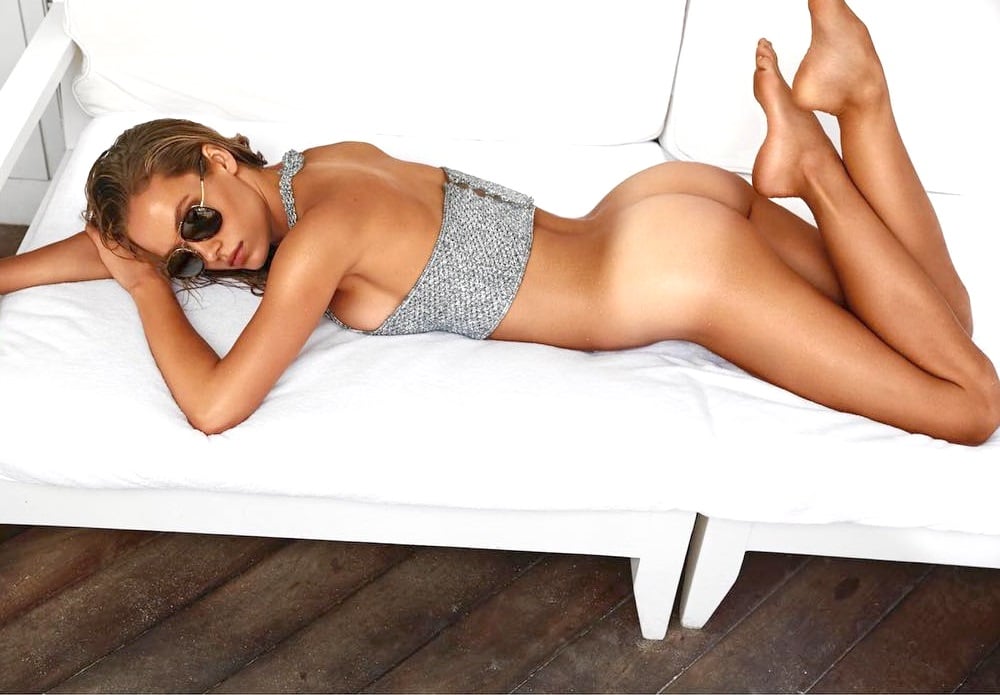 Next up we have the compilation video below of Hannah Ferguson twerking her tight ass in various thongs.
Hannah's spastic dumper desperately needs to be put to sleep by a vigorous deep dicking from a virile Muslim's massive manhood. For you better believe that once Hannah's booty hole has been blasted open by a meat scud, it will be so exhausted that it will never again flap around like this.
In the end it is Samantha Hoopes' titties that win the day. Her prize will be her areola receiving a viscous tongue lashing from a certain Muslim celebrity blogger.