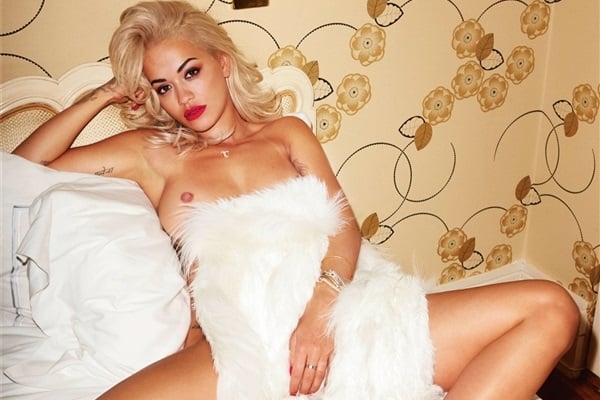 ---
Below is the complete series of pics from the nude photo shoot that British pop star Rita Ora did with photographer Terry Richardson for Lui magazine.
Terry Richardson has certainly lost the eroticism in his work that made him so famous. For in the past Terry would have celebrity whores like Rita Ora exposing their nude bodies in front of a blank white wall, and then afterwards take a few private shots of them sucking his tiny old man dick.
However, as you can see in these Rita Ora nude photos below, Terry is trying too hard to do something fancy and artistic. No one wants to see a skank whore like Rita Ora bent over a grand piano, or laying naked in bed covering her banged out cock cave with an expensive white fur. We want to see her up against that white wall, so that we can imagine something more realistic and true to Rita Ora's personality, like that we've encountered her in an alley and that she is trying to entice us into a discount $20 suck and fuck behind a nearby dumpster.