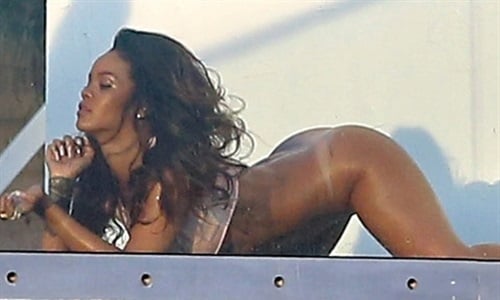 ---
Rihanna poses completely bottomless while on all fours in this photo shoot for the new issue of National Geographic.
These trainers do an excellent job of keeping this Rihanna creature calm and cooperative, while the photographer captures her in her natural position with her face down and ass up.
Unfortunately (as you can see in the photos below) the photographer was foolishly shooting these pictures from the wrong end. Of course that mistake is easy to make, as it is hard to distinguish Rihanna's swollen red hindquarters from her face. Perhaps with a few more watermelon slices they could placate Rihanna long enough re-shoot from the other end.