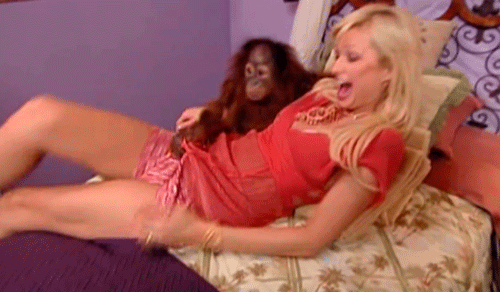 ---
Original slutty socialite Paris Hilton was caught in bed getting her skirt lifted up by rapper Lil Wayne in the disturbing video above.
Clearly Lil Wayne and Paris Hilton were about to "hook up" as the infidels say. The militant strands of STDs that will surely form from this most unholy union will reign down as a pestilence upon the Western world.
Allah certainly works in mysterious ways, as few would have thought that Paris Hilton and Lil Wayne bumping uglies would be what finally spells the end of corrupt kuffar Western civilization.