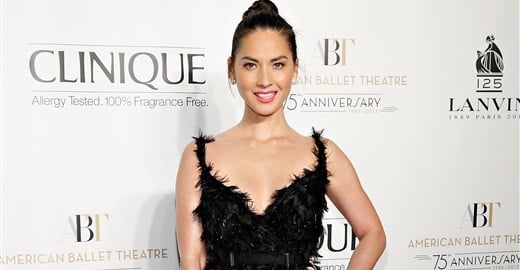 ---
Halloween came early for actress and Green Bay Packers quarterback Aaron Rodgers' beard girlfriend Olivia Munn, as she dressed as a big slutty bird to a fancy gala in New York.
Clearly if Olivia Munn were a bird she would be a cockatoo, as she always needs to be getting banged by a cock or two. Luckily for Olivia her fake boyfriend Aaron Rodgers has a whole team of Packers willing to stuff her lady cage full of seed.
Of course Olivia Munn does not always dress in stupid outfits. Most of the time she parades her shameful naked body around (like in the photo below), because she is not really attractive and only got her sex symbol status among infidel nerds by being one of the first non-hideous girls to pretend to be into video games.