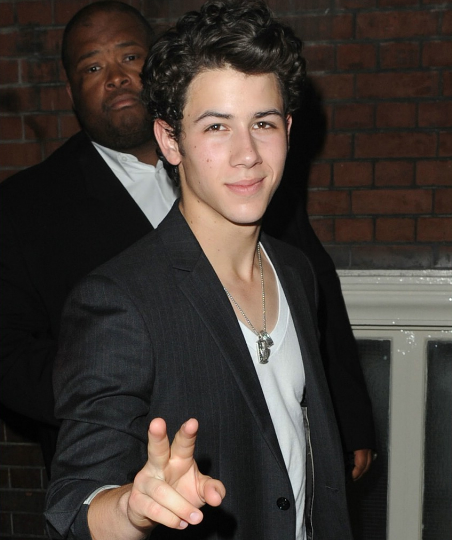 ---
Just when I think Hollywood can't stoop any lower, Nick Jonas proves me wrong.
While walking the red carpet at the Queen's Theater in London, Jonas made a series of sexual hand gestures that were extremely demeaning toward woman. As the photo above clearly demonstrates, Nick is flashing a sign known as the "Reverse Shocker," a sexual move which involves sticking two fingers into a woman's vagina, and the remaining fingers and thumb into her anus.
Why Nick would choose to insult women like this is beyond me, especially given his predominately female fan base. Perhaps it's just another case of a celebrity biting the hand that feeds him, or perhaps Nick is a latent homosexual who resents the masquerade he is routinely forced to perform. Either way, he should be ashamed of himself.