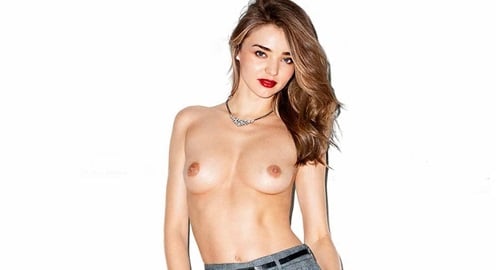 ---
Miranda Kerr tries to sell men's dress pants and blazers by posing topless while wearing them in the photos below.
A woman like Miranda Kerr modeling men's pants is an extremely effective marketing technique in the West as nearly all infidel men are as scrawny and effeminate as Miranda, so this will give them the best idea of what they will look like in these pants.
Of course us Muslim men do not even wear pants we wear tunics, as our massive genitals would smash right through the crotch of any fabric that dared to restrain them. So Miranda Kerr cross dressing topless does nothing for us, except raise our disgust of infidel culture even further.