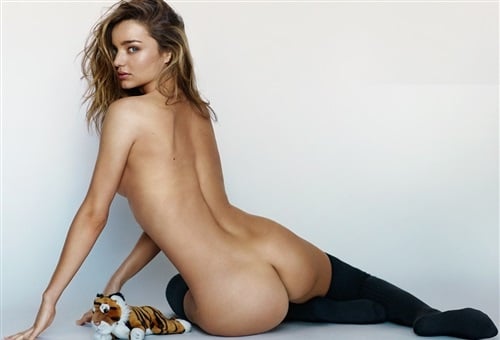 ---
Model and recent divorcee Miranda Kerr gets naked in these photos from the May issue of GQ magazine.
This type of wanton sluttery Miranda Kerr is displaying is common among recently divorced women in the infidel West, as they embrace their sinful sexuality and sow their wild oats after years in a oppressive monogamous relationship.
Thankfully in the civilized Islamic world we do not have to deal with women like Miranda Kerr getting naked in a clumsy and desperate attempt to reclaim their lost sexual primes, for we have a 0% divorce rate.
This is due to the fact that we do not hesitate to seek counseling from a local imam or cleric who helps guide us through our relationship difficulties… and when that doesn't work we dose the troublesome woman in gasoline and light her on fire. No divorce necessary!