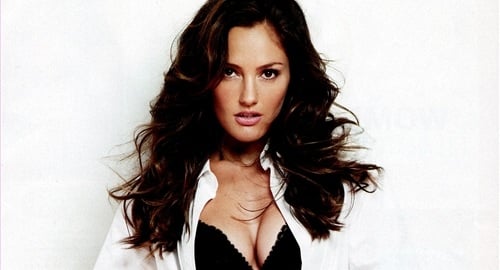 ---
Minka Kelly was just named "Sexiest Woman Alive" by the Zionist controlled Esquire Magazine.
Boy do the Western infidels have a messed up aesthetic. Sure Minka Kelly has an angelic face, full supple bosom, and tight round behind, but she is missing the most important feature for a woman to have… virtue.
Just look at these pictures of Minka Kelly in various states of undress. She is obviously a c*ck hungry whore who has been pumped so full of man juice that it is coming out of her doey eyes. Not to mention Minka lacks any noticeable facial hair, a major turnoff in civilized countries like Yemen and Syria.
Yes Minka Kelly may be the sexiest infidel woman alive, but she is certainly not the sexiest woman alive for she lacks morality and distinguished looking facial hair. Allahu Akbar!