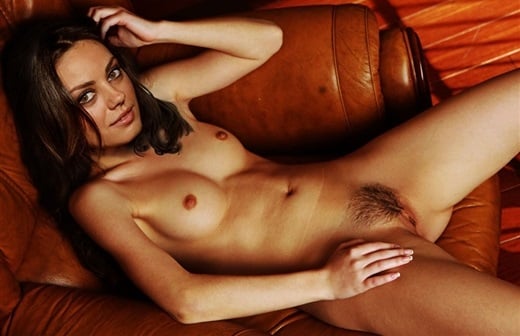 ---
A nude photo of Mila Kunis greedily showing her Jewish body appears to have just been leaked.
How dare this Mossad she-devil flaunt her shameful Christ killing naked body this close to Easter. Even though Jesus was a wimp and probably a homosexual, at least he hated the Jews, so he deserved better than being dishonored by a nude Mila Kunis like this.
Yes the leaking of this Mila Kunis nude picture is obviously a Zionist plot to desecrate the memory of Jesus. If Christians were not such pansies they would avenge this blasphemy with the spilling of Jewish blood. No doubt if Jesus was not a false idol and burning in hell right now he'd be ashamed of them.