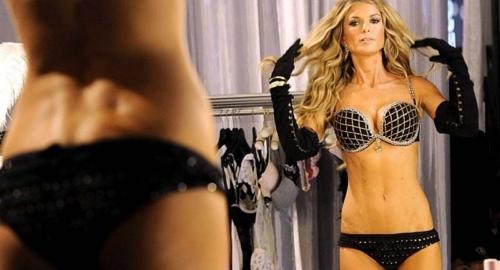 ---
Here are some pictures of Marisa Miller backstage at the Victoria Secret Fashion show.
My friend Ahmed was working as a grip on the show, and he shot these pics of Marisa getting ready for her big appearance. Unfortunately Ahmed is a softcore kind of guy and only shot pictures of Marisa when she was clothed. He totally failed to capture the hardcore tribadism between Marisa and the other girls that surely took place. Needless to say I beat Ahmed profusely for disappointing me.
Regardless these pics of Marisa still get the job done. Especially if you pretend that diamond hanging from her bra was stolen from some Jew during the holocaust… I'm getting hot just thinking about it.