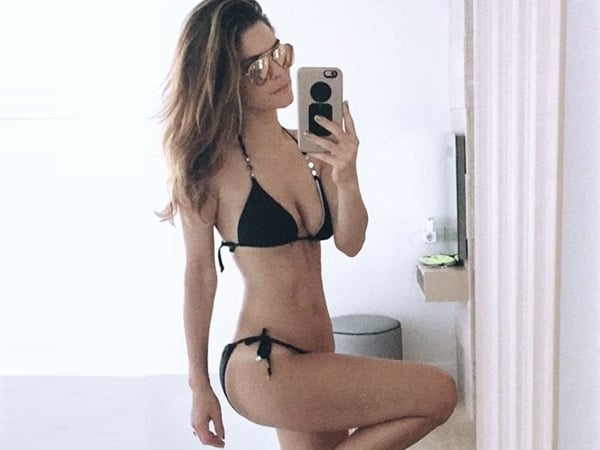 ---
"Access Hollywood", "Extra", and "E! News" star Maria Menounos takes a break from fawning all over celebrity sluts to go on vacation and act like one herself in the bikini photos below.
Of course Maria in this black bikini brings back bad memories of the infamous photos below, in which her shaved pussy slipped out of her bikini bottoms while she rinsed out her polluted cock cave in the ocean.
Yes we can all be thankful that this Greek whore did not prostitute her nasty lady gyro in these new bikini photos. However, that does not make up for the fact that at 38-years-old she is a repulsive elderly skank. In fact, I think we can all agree that when it comes to celebrity news reporters the humble proprietor of this holy Islamic website would look far more attractive in a Speedo with my enormous manhood and gigantic ball satchel bulge testing the tensile strength of the fabric.