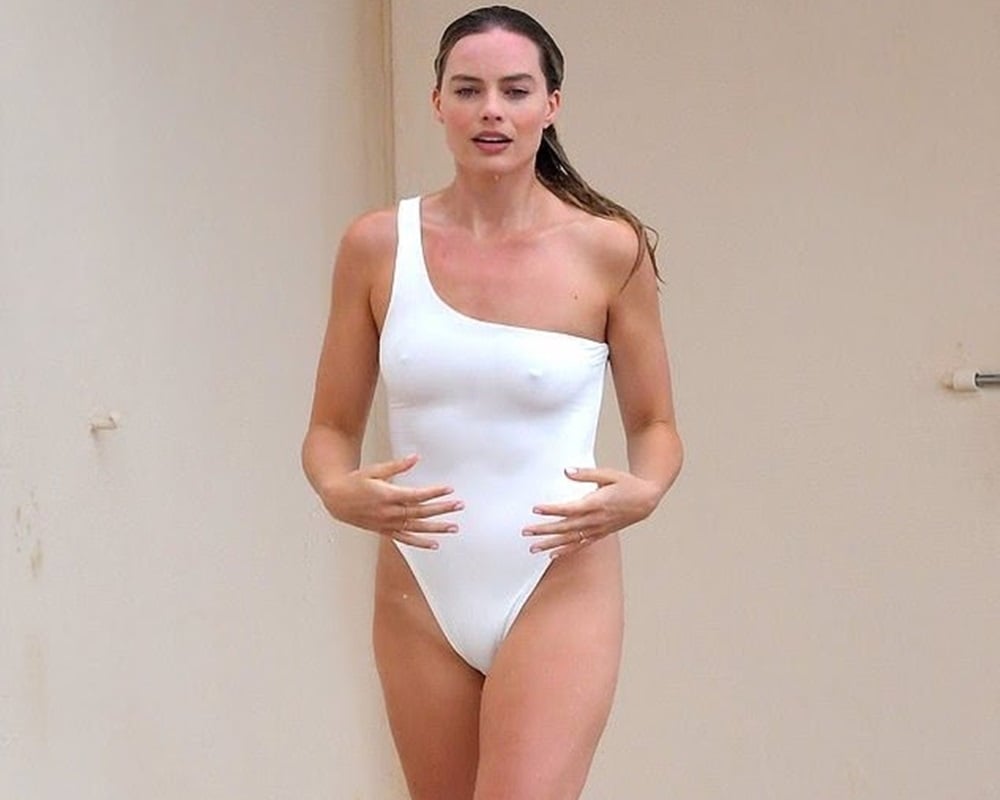 ---
Margot Robbie shows off her hard wet nipple pokies in a tight white swimsuit in the candid photos below.
Of course what makes these photos so erotic is not Margot's erect tit toppers, but rather the fact that she appears to be diving off of a cliff. For one can easily imagine that she came to the realization that her life as a whore for the Zionist controlled media machine is utterly meaningless, and she is leaping to her death.
Although that may be a bit of an overstatement, for her nude scene above from "The Wolf of Wall Street" (which has been expertly enhanced using the latest and greatest AI video correction technology from Iran) is something of lasting value… And yet still the thought of her lifeless body smashed against jagged rocks is one that causes our righteous tunic snakes to grow rigid with fervent approval.