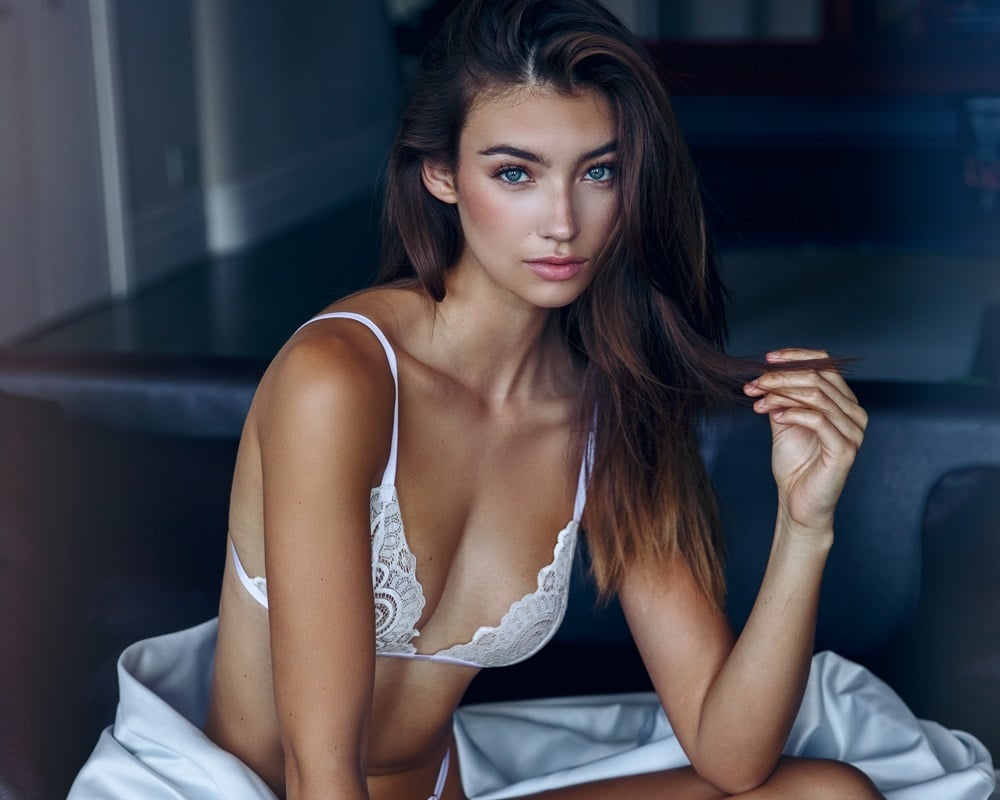 ---
With over 1.1 million followers on Instagram, Lorena Rae is one of the hottest up-and-coming models in the infidel West… And from the collection of Lorena's nearly nude photos in the gallery below, it is easy to see why she is such a rising star.
Of course us virile Muslims are constantly on the lookout for new concubine talent to fill our harems with… For due to the enormous size of our Islamic manhoods there is quite a high turnover, as torn labia and prolapsed uteruses take time to heal.
Naturally we have our eye on Lorena Rae to fill an open slot to have her slots opened by our mighty meat scuds… Which illustrates an important point in the difference between Islam and the West, for while the pathetically emasculated infidels look at Lorena and wish that they could meekly copulate with her, us powerful Muslims look at her and ponder if she is worthy of pleasuring our tunic snakes.