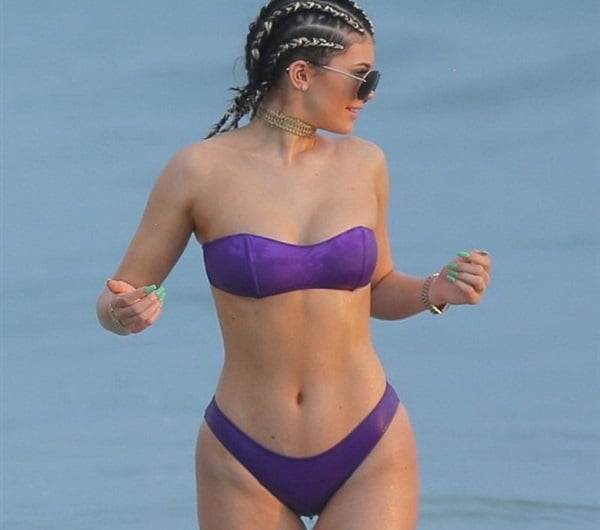 ---
Kylie Jenner shows off her newly 18-year-old ass while in a thong bikini in the candid photos below from her Mexican vacation with fellow teen whore Pia Mia Perez.
Now that Kylie is legally an adult in the infidel West, the Zionist media will finally be able to exploit her sexuality for profit… just kidding they have been doing that since Kylie was 10-years-old.
Of course unlike the Jews in the entertainment industry, us righteous Muslims would never abuse a young girl for our personal gain. In fact, if Kylie were raised in a Muslim household instead of by a pack of wild Armenian gypsies and an effeminate homoqueer father, she'd have been married off a long time ago to a nice Yemeni sandal maker or maybe even a Syrian horse whipper. The point is that Kylie would never have developed in to the degenerate mudshark sex pot she is today, and inflict us with the thong bikini photos below.