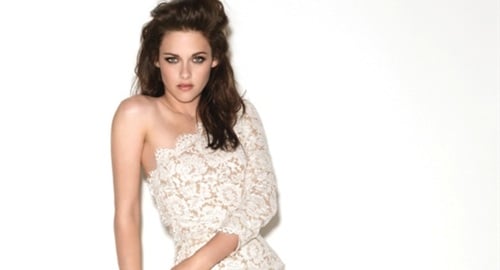 ---
Twilight star Kristen Stewart attempted to look sexy in these photos for Glamour magazine, but of course she failed.
Forget the fact that Kristen Stewart never smiles, which is fine I don't want my women to smile because when they are smiling it means they aren't working hard, but there is just something about Kristen Stewart that is off putting. It is like she oozes uncomfortable unpleasantness.
Kristen Stewart is just so damn apathetic looking. I bet when she goes down on a man she just halfheartedly grates her under-bite on him then curls up in a ball and naps, and no amount of pictures of her half naked in lace can make up for that impression.