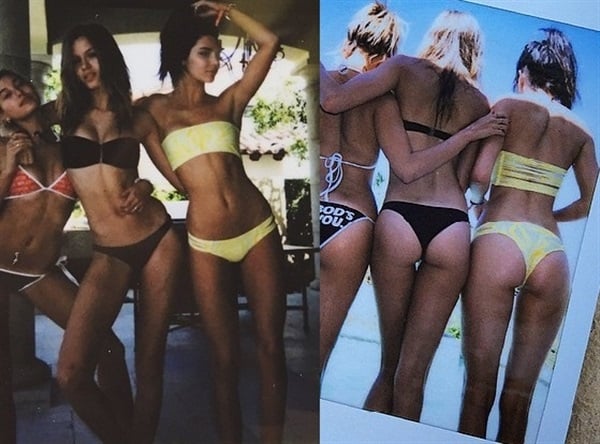 ---
Kendall Jenner shows off her butt in the thong bikini photo above, and nipples in a see through top with no bra on in the photos below while partying at the Coachella music festival.
Like all the pseudo hippie whores at Coachella, Kendall thinks that it is totally "groovy" to flaunt her shameful sex organs in public in the name of "free love". However, what Kendall fails to realize is that there is more to being a hippie then running around nearly naked at music festivals spreading STDs, as real hippies were also firmly against the Zionist establishment and were not reality TV shills who sell depravity to the masses.
Yes if Kendall Jenner was a real hippie she would be using her tits and ass to call for the end of the hopelessly corrupt Jew controlled Western Democratic system. If an Islamic caliphate were to fill the power void so be it, Kendall and the rest of the hippies would be too stoned to care… and by stoned I mean pelted with rocks.