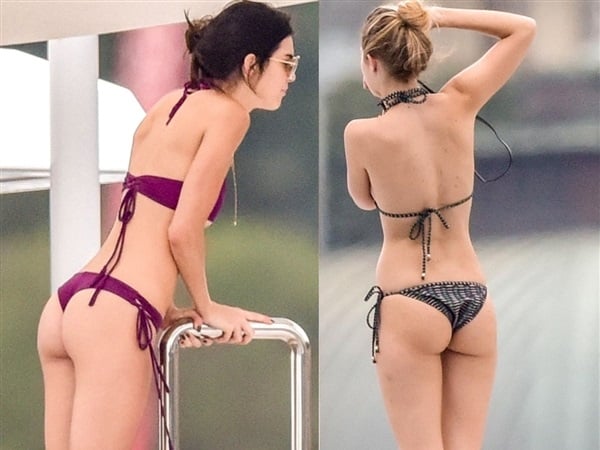 ---
Models Kendall Jenner, Gigi Hadid, and Hailey Baldwin frolic around in thong bikinis while on a yacht in the photos below.
Clearly this yacht belongs to a money conscious Sheik, for not only is it only about 80 ft long, but his on-board harem is a collection of discount model whores. For although Gigi Hadid costs a few dinars, Kendall Jenner and Hailey Baldwin were probably purchased for just a couple of sickly goats and an old camel hair blanket.
While the price of oil is certainly not what it use to be, this Sheik should remember that there are some things (like good concubines) you just don't skimp on. Of course he is going to find this out the hard way, when after vigorously sodomizing the saggy asses of these girls, his mighty tunic snake begins to itch and burn beneath his silken robes. After a week of soaking his loins in camel's milk to recover, I guarantee he will never again short change himself like this in the whoring department.