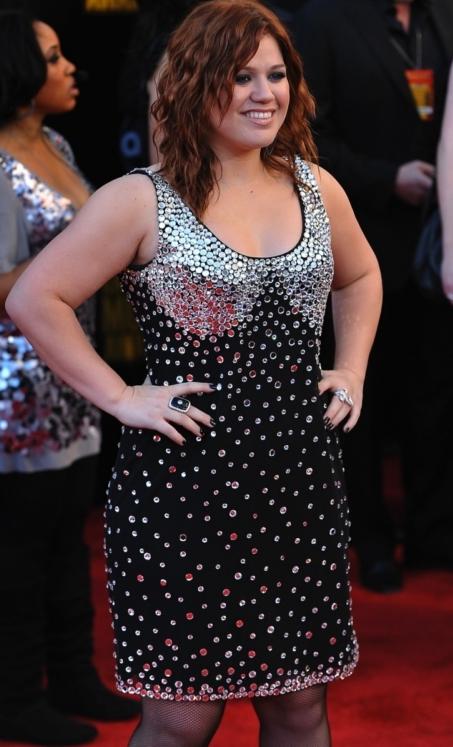 ---
Kelly Clarkson was at the American Music Awards last night looking totally not fat. OK so her arms are huge… and her legs… and her face, stomach, thighs, and chest. That doesn't mean Kelly Clarkson is fat!
I'd describe Kelly as "comfortable". She looks like a plush sofa, or a warm bath. You know something you'd just want to ease into and relax.
In unrelated news, the backstage buffet table was reportedly ravaged by an unnamed artists. Hungry stars like Taylor Swift had to scrounge around just to find a handful of grapes (luckily that is Taylor's normal dinner).