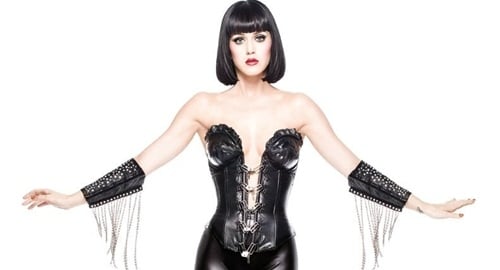 ---
Pop star Katy Perry shows off her shameful female body in a tight leather bodysuit in the photos below.
If Katy Perry thinks she can get us Muslim men to forget that she is damaged goods and want to have sex with her simply by prostituting her sinful feminine curves in slutty leather outfits she is sorely mistaken.
No amount of skanky outfits are going to reconstruct Katy's maidenhead, and only homoqueer infidel men have sex with women who are not virgins. Probably because they hope that some other dude's ejaculate will be inside and splash on their tiny dicks.