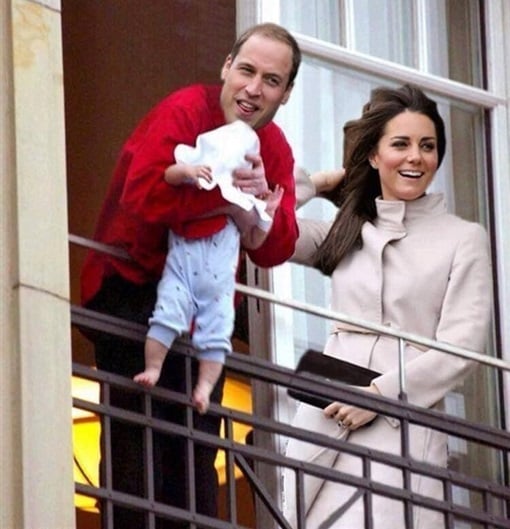 ---
Prince William and Kate Middleton show off their baby boy for the first time from the balcony of their hospital room in the photo above.
Crowds gathered in record numbers outside the Lindo Wing of St. Mary's Hospital in the hopes of catching a glimpse of the newborn prince. After becoming impatient waiting they began a chant of "show us the baby you haughty twats!" until William and Kate emerged from the room onto the balcony with the child.
Prince William then delighted the crowd below, when he showed his playful side by dangling his newborn baby over the railing. Unfortunately William and Kate have decided to keep the baby's face hidden under a blanket for now, so that they can still sell its first photos to the tabloids… and because (thanks to years of royal inbreeding) it is most likely a fugly abomination.