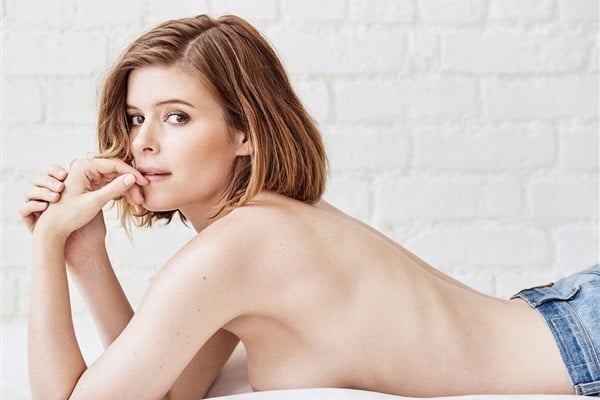 ---
Kate Mara shows an obscene amount of sideboob, side ass cheek, and some side nipple in the photos below from the new issue of Esquire magazine.
It is clear from these photos that Kate is a mousey faced slut who desires nothing more than to have her orifices violently penetrated by the enormous man meat of us virile Muslims. Unfortunately for Kate these photos are a terrible way to go about making this occur.
Yes Kate Mara's attempts at seducing us Muslims in these topless pics is what the infidels would call "an epic fail". For though the lower half of her body is childlike and pleasingly unfeminine, her soft milky white titties are a sickening sight. Add to that the fact that Kate appears to be slothful as she lays about in quite a few of these photos, and it is obvious that she is not up to snuff to experience the unimaginable pleasure of serving us powerful Muslim men.