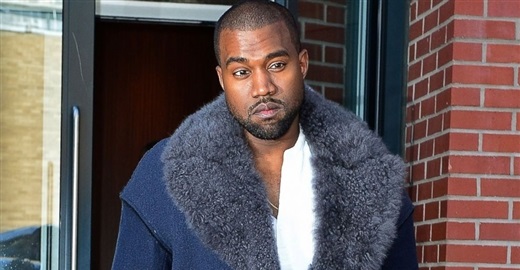 ---
After calling for the boycott of high end fashion designer Louis Vuitton when the CEO refused to make time to meet with him in Paris, Kanye West has now set his sights on taking down another bigoted company, private jet manufacturer Gulfstream.
Kanye West was on 99.7 WQRT in Philadelphia calling for the black community to come together, and no longer buy their private jets from Gulfstream until the company agrees to change their blatantly racist practices.
Apparently Kanye is upset with Gulfstream after the custom G650 he ordered only had a mini fridge in the bar, and not the wine cooler that Kanye requested. "They might as well have called me the N-word" said West. "It is just amazing that it is almost 2014 and a black man still can not drink chilled wine on his private plane."
Kanye West hopes that by using his considerable influence in the black community he can change things for future generations. "I'm not only a great artist, I'm also a great leader. If Malcolm X and Rosa Parks had a baby that would be me. Or better yet if George Washington Carver had popped his peanut in Harriet Tubman I'd be born."
A spokesman for Gulfstream refused to address Kanye West's accusations of racism, but assured stockholders that despite the boycott their percentage of sales coming from the African American demographic have stayed steady at 0%.