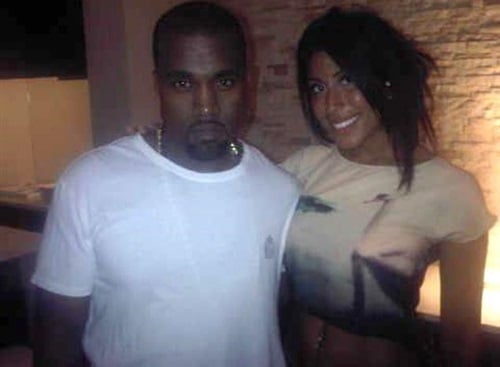 ---
Rapper Kanye West has been accused of cheating on Kim Kardashian with Leyla Ghobadi, a Canadian "model" who I assume is behind the fugly skank with the big nose and wonky eyes in this photo.
To suggest that Kanye West would cheat on Kim Kardashian is ridiculous as the holy Qur'an teaches us that it is impossible for a man to cheat on a woman.
Even though Kanye West is an abid he still has certain rights as a man, and one of those rights is to fornicate with any woman who is of no interest to us Muslim men (like this Leyla Ghobadi).
If Kim Kardashian gives him any guff for this the Qur'an is very clear that Kanye must burn her face with acid then throw her off a cliff… oh and then do the same to her ogre sisters. Thus is the will of Allah!