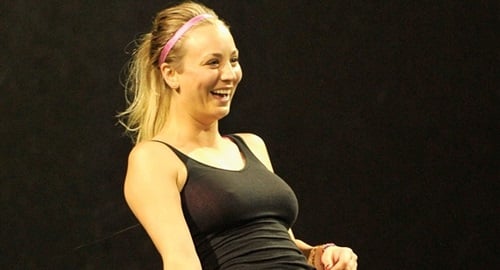 ---
Kaley Cuoco's nipples hardened while gripping the shaft of her tennis racket and smacking balls in the photos below.
Of course Kaley has no business playing a sport, for as a woman she is extremely lacking in both mental and physical strength. Women embarrass themselves when taking part in athletic endeavors for they are only suited to performing simplistic tasks like scrubbing floors, digging wells, and taking a hard one in their orifices.
Yes Kaley Cuoco certainly looks ridiculous getting aroused and then flailing around on the tennis court in these pictures. It is just a shame that it was only tennis balls and not stones flying at her head.