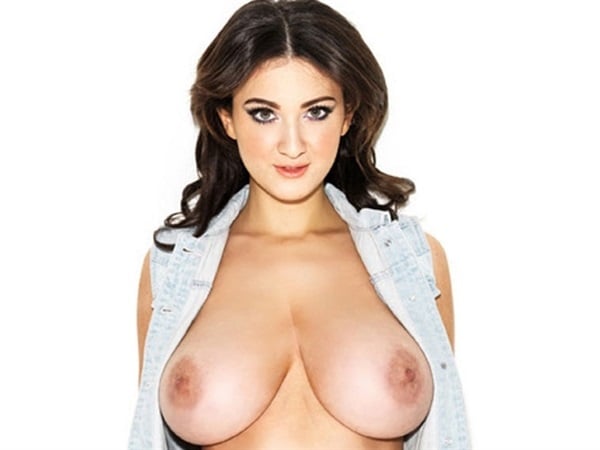 ---
Big tittied British glamour model Joey Fisher shows off her impressive acting skills in the nude lap dance scene below from the movie "Anarchy Parlor".
Joey Fisher is certainly a talented actress, for while watching her rhythmically grind her naked ass and boobs in this scene one can not help but believe that she truly is a dirty syphilis ridden stripper who tries to prostitute herself to clients on the side.
Of course the actor in this scene is your typical impotent homoqueer infidel man, who sits expressionless while Joey Fisher offers up her aching orifices to him. You better believe that if it was a Muslim actor receiving this lap dance his mighty meat scud would have busted through his tunic and implanted itself deep in Joey's anal cavity, and no amount of the director yelling "cut" would have stopped him from vigorously slamming her sin holes.