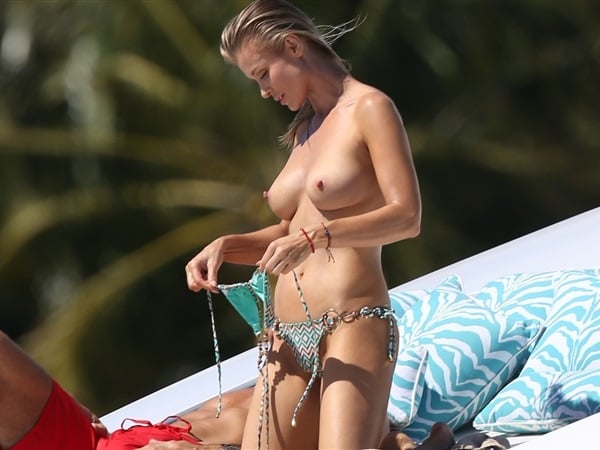 ---
"The Real Housewives of Miami" star Joanna Krupa flaunts her bare breasts and tight Polish ass while on board a lesbian sex boat in the disturbing photos below.
As if seeing Joanna Krupa topless with her titties out flapping in the breeze wasn't bad enough, she also plays with her ass, spreads the butt cheeks of her nasty girl friend's ass, and then gets straddled and fondled on deck by another woman while a third woman queefs on their heads.
In fact, there was so much dirty skank depravity occurring on this yacht that the US Coast Guard was called in to intervene, and they had to spray these randy sluts down with hoses to get them to stop dyking out. Obviously Joanna Krupa and her friends' behavior in these photos is a clear violation of maritime morality laws. Now I am no expert on these laws, but I would assume that these women will be stoned with scallops and that the boat will be cleansed by being set on fire and sent to bottom of the ocean floor.