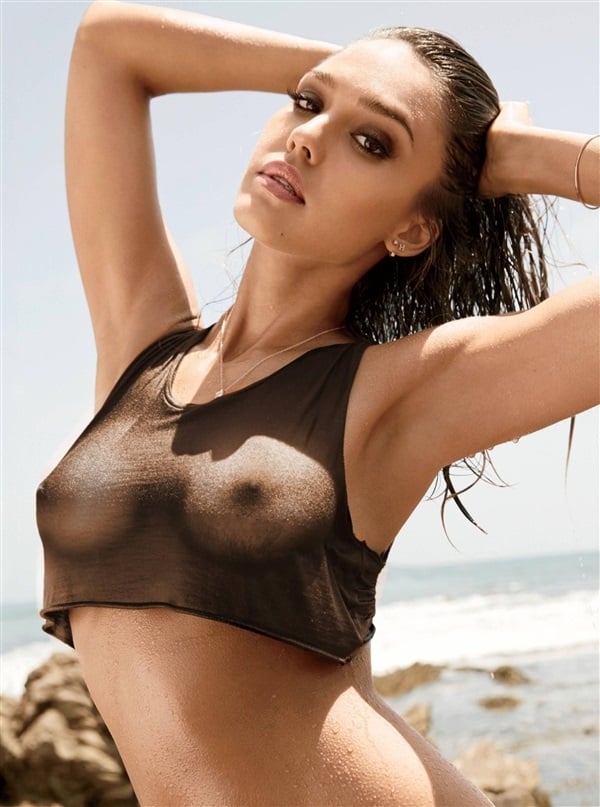 ---
With her new movie "Mechanic: Resurrection" hitting theaters this weekend, Jessica Alba pulls out all the stops to promote the film by not only showing off her tits in a completely see through top in the photo above, but also flaunting her round ass in a small bikini bottom in the photo below.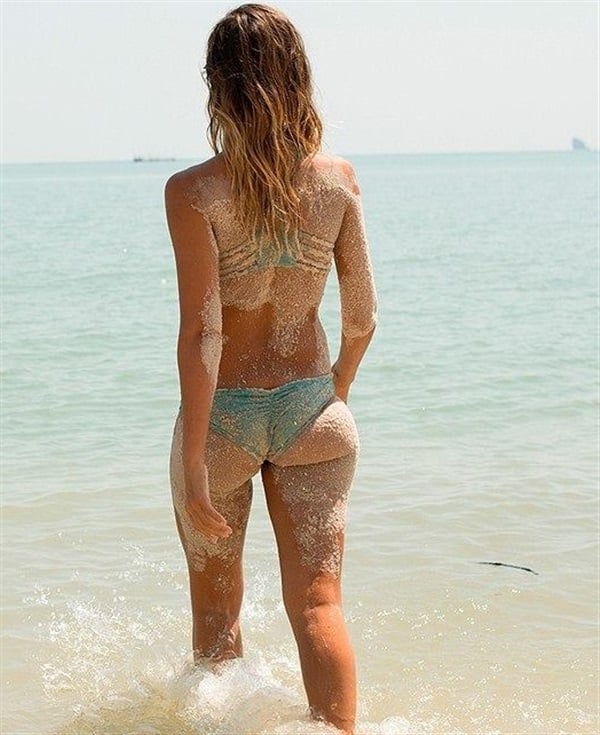 Jessica Alba must recognize that this could be her last chance to be a part of a successful movie, for every movie she has ever starred in up until this point has been complete and utter crap. In fact, Jessica has been so effective at making box office bombs that ISIS has been trying to recruit her.
However, with this boobs and butt display Jessica may have finally found the right recipe for showbiz success. For the infidel masses are completely controlled by their base instincts, so promising them a movie filled with sex and violence almost never fails. In fact, if they would rename the film to "Machete: Erection" it would be a guaranteed hit.