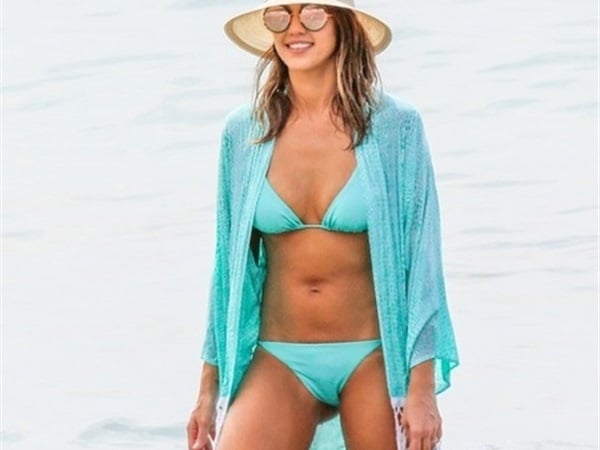 ---
Spring is here and that means that it is time again for Jessica Alba to show off her sinfully tight bronze body in a bikini while on vacation.
Yes just like Pacific salmon who travel thousands of miles to reproduce in their riverbed ancestral homeland, every year Jessica Alba travels to some exotic Mexican beach and flaunts her nearly nude body and offends our pious Muslim eyes. Unfortunately unlike the Pacific salmon, Jessica does not get mauled by a grizzly bear or drop dead from exhaustion afterwards.
Of course the most famous part of Jessica Alba's annual bikini slut fest is when she inevitably crawls around on all fours with her barely covered taut ass sticking up into the air. This is clearly an instinctual behavior for Jessica and the paparazzi stalking her on her vacation will no doubt get a shot of it, and when they do rest assured that we will be posting it on this holy Islamic website so that we can once again thoroughly denounce Jessica's round bikini booty in the name of Allah.