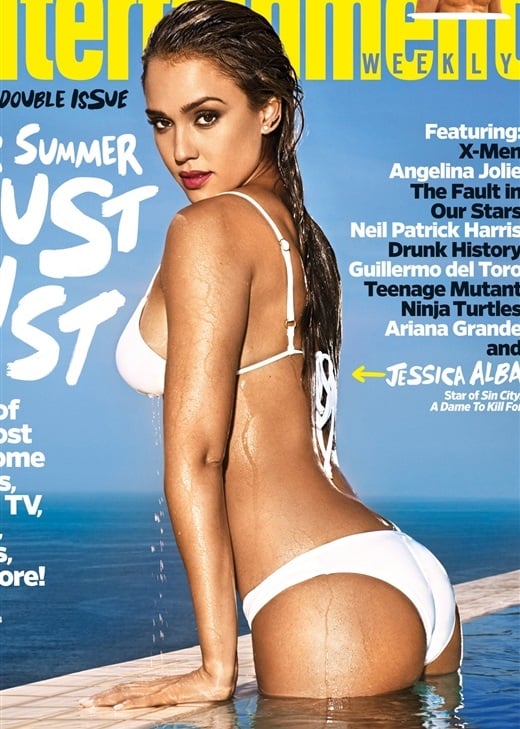 ---
Jessica Alba appears in a tight wet white bikini on the cover of this week's issue of Entertainment Weekly.
With this EW bikini picture Jessica Alba has shown all her haters and detractors that she is not completely washed-up and has still got it. Of course by "it" I mean the ability to get airbrushed in magazines, so that she does not look completely horrible.
No self-respecting Muslim would be caught dead thrusting his meat scud in Jessica Alba's nasty decrepit lady cave. I don't care how much Photoshop wizardry Entertainment Weekly uses to make Jessica's ass look tight… as her dripping wet bikini bottoms cling to her plump cheeks… that does it I am issuing a fatwa! Jessica Alba will pay dearly for making me grow rigid with indignation editorializing on this pic.
Update: Here are the rest of the Jessica Alba bikini pictures from EW's photo shoot.