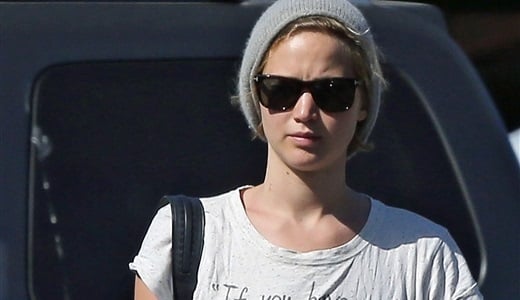 ---
Just a few weeks after having her explicit nude cell phone photos leaked online, Jennifer Lawrence is shamelessly showing her face in public again while whoring her long legs in short jean shorts in the photos below.
Of course it speaks volumes about the immoral nature of Western society that Jennifer Lawrence isn't met with stones being hurled at her head by a righteous angry mob.
In the civilized Islamic world, the moment the first nude photo was posted online Jennifer's male relatives would have dragged her from her house to the town square, and then flogged and lapidated her in front of the people so that the Lawrence clan could maintain some semblance of honor.
However, in the West clearly no moral conscience exists as Jennifer Lawrence is free to roam the streets and continue corrupting society by exposing her sinful feminine body.