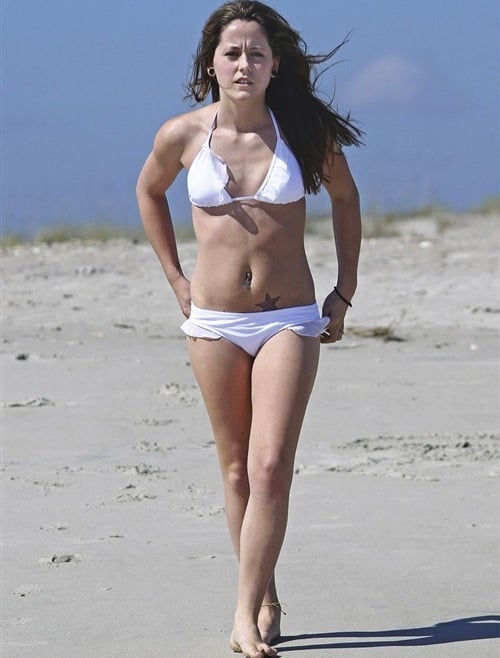 ---
White trash drug addict Jenelle Evans from MTV's hit show "Teen Mom 2" posed for fake candid shots in a bikini yesterday signaling the start of her inevitable and rapid decent into the porn industry.
Jenelle first made a name for herself appearing on the MTV show "16 And Pregnant". As a Muslim a show about 16 year olds getting pregnant sounds completely unremarkable and boring. Hell I've personally impregnated virile Muslim women half that age. However, the heathen American men are weak and impotent and the women are mostly barren, so 16 year olds getting pregnant is impressive to them.
Based on this picture it is obvious that this unwed "mother" is planning on selling her body. She should do well as her meth addict good looks is just what the kuffars find attractive. I predict Jenelle's tiny evil looking inbred mouth will be wrapped around a big black one on camera within the next 8 to 12 months. Any takers?